"Rink A" at Leaside Gardens will be renamed the "Dr. Tom Pashby Play Safely Rink," arena board chair Ray White has announced, "and the Safety Partnership will be funded by a generous gift from the Dr. Tom Pashby Sports Safety Fund". An agreement between the arena board, the East York Foundation and the Dr. Tom Pashby Sports Safety Fund was signed on December 21 st.
"We are grateful to the Pashby Fund Board of Directors for making this extraordinary gift possible," said White; "it will be a lasting legacy to Doc Pashby, his community spirit and important work in sports safety."
Bill Pashby, Pashby Fund Chair and son of Doc Pashby said: "Doc was passionate about head and neck injuries in hockey and he hated seeing young athletes cut down in their prime and confined to wheelchairs. He wanted to prevent these paralyzing injuries that had crept into the sport he loved
so much."
The $500,000 gift and naming of "Rink A" as the "Dr. Tom Pashby Play Safely Rink" will set the stage for the Leaside Gardens to be a leader in the promotion of safe play and best practices for the prevention of catastrophic injuries in sports and recreation. A safety committee will be established with representatives from the Pashby Fund, the Arena Board and user groups to ensure that the Arena is a showcase for best safety practices, equipment and programs, and a constant reminder to Have Fun – Be Safe.
Dr. Pashby (1915 – 2005) was a lifelong Leaside resident and an advocate for mandatory helmets and face guards for minor hockey players; and for penalties for cross-checking. For his pioneering efforts he was awarded the Order of Canada, inducted into Canada's Sports Hall of Fame, and was an inaugural inductee into the Leaside Sports Hall of Fame in 2013.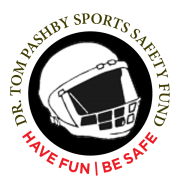 https://leasidegardens.com/wp-content/uploads/2017/01/Doc-and-Grandson-copy-2.jpg
2461
3572
Leaside Gardens
http://leasidegardens.com/wp-content/uploads/2016/09/leaside-gardens-logo-v3.png
Leaside Gardens
2017-01-16 13:01:36
2017-01-16 13:01:36
New rink at Leaside Gardens to be named for Doc Pashby as part of a ground-breaking Safety Partnership with the Dr. Tom Pashby Sports Safety Fund